Basswood, also known as Tilia Americana, is renowned for its carving quality and can be found growing from New Brunswick to Manitoba. It can be found in pale white to light brown hues with undefined heartwood and sapwood sections. The color is usually uniform and consistent across the face grain. Knots and defects are usually uncommon in this wood type. Tropical Forest Products sources basswood that can be put to a variety of uses. Read on below to learn more about this phenomenal wood.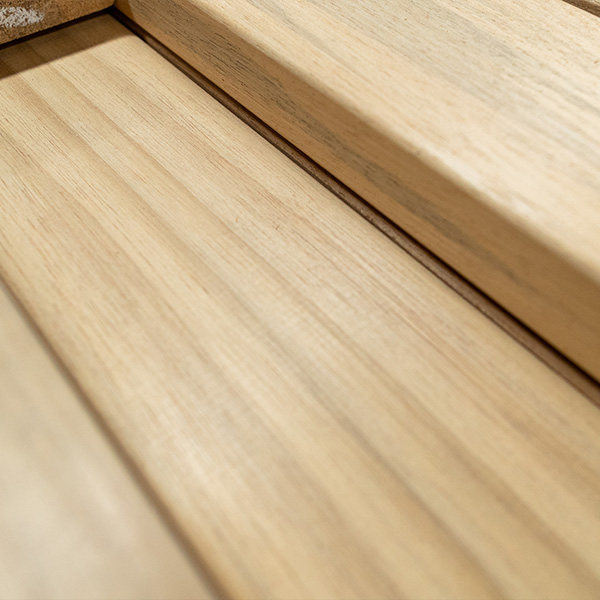 CHARACTERISTICS OF BASSWOOD
Basswood is considered a soft, light wood that is easy to work with, and it has become one of the top choices for lumbers to produce lightweight wood products. This type of wood also has made its place in the commercial space owing to its odorless and finely-grained qualities.
However, basswood is non-durable when it comes to heartwood decay and has poor nail holding or steam building qualities, even though suited for hand-carving as it finishes and glues well.
Moreover, it does not have any odor, and there are no health reactions that basswood is known to be associated with. This wood dries quickly and at times tends to distort. Once it dries, it is stable. Regardless, such wood could go through shrinkage when it's under the drying process.
THE WORKING PROPERTIES OF BASSWOOD
When using tools and appliances to work with basswood, you will find that it cuts fairly easily, but it is recommended to use sharp tools as the wood could cause dulling. Besides, basswood is agreeable to nails, glue, screws, and more, offering a smooth finish and giving off a medium shine or luster.
Let's not forget that this wood is light in color and could cause blotches hence staining might be a bit of a task with basswood. Use a wood conditioner if you're planning on staining basswood. It however takes on latex paint exceptionally well and is an easy wood to paint. You can read all about basswood pre-treatments before painting it.
| | |
| --- | --- |
| Janka Hardness | 410 lbf (1,820 N) |
| Elastic Modulus | 1,460,000 lbf/in2 (10.07 GPa) |
| Radial Shrinkage | 5% |
| Volumetric Shrinkage | 17% |
| Tangential Shrinkage | 9% |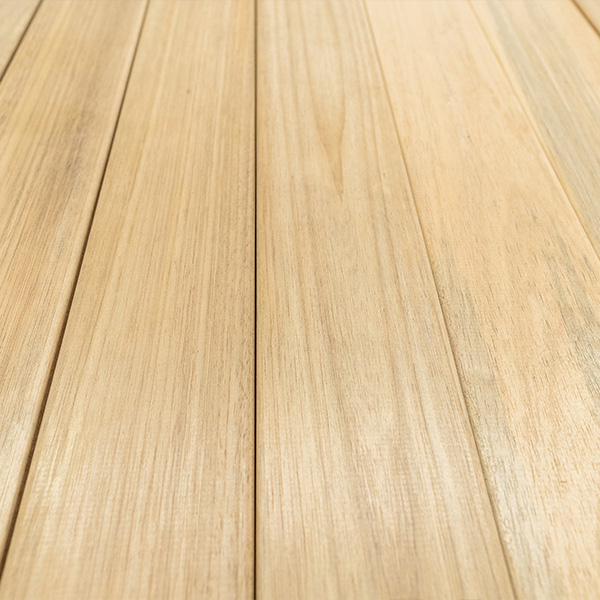 THE UNDENIABLE USES OF BASSWOOD
Basswood is one of the most preferred woods by high-end shutter manufacturing companies. It is a popular choice for furniture as it glues well and resists warping effectively. Also, this type of material is used for creating bowls, baskets, and other food storage items.
Besides, it is worth mentioning that solid basswood is commonly used by whittlers for creating stunning moldings, furniture, and appliques. However, it could become fuzzier if it undergoes sanding. In order to combat that, you could apply a sanding sealer.
Basswood veneer is also found to be used as the top layer of plywood, and such lumber stains well so it can match other expensive wood. Lastly, it is highly accepted as a secondary wood for making furniture items.
TROPICAL FOREST WOODS – YOUR TRUSTED SUPPLIER OF BASSWOOD
We believe in sourcing and providing high-quality lumber through ethical means. We help provide lumber from North and South America, Asia, and Africa. We provide high-quality basswood. Contact us at (905) 672-8000 to allow us to help you with your lumber requirements.